Copper Fire Alarm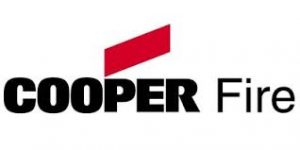 UK fire manufacturing is concentrated at the Cooper Doncaster site. The same site is also the HQ for all other fire activity including research and development, system design, quotations, telesales, technical support, commissioning and maintenance.
The policy of concentrating all activity at a single location, provides complete integration between all disciplines resulting in comprehensive customer support, from system design right through to ongoing routine maintenance after the project is completed.
The Cooper Fire Doncaster site is fully approved to BS EN ISO 9001:2008 quality standard and all products manufactured at the site already have or are currently undergoing independent third party approvals.
Cooper industries is highly committed to a policy of environmental responsibility, and in line with this, the Doncaster site recently gained formal certification to ISO14001-2004 environmental standard.
This huge investment in product standards and facilities coupled with a philosophy and culture of continuous improvement ensures the company is perfectly positioned to serve customers to the highest level. Cooper Fire is a member of the Fire Industry Association. The Fire Industry Association is the trade association of manufacturers and installers of fire alarm and fixed extinguishing systems. It is recognised as the co-ordinating body for the UK fire systems industry and is the leading trade association in its field in Europe.