WELCOME TO Crown Technology
Crown Technology is the professional provider of security products and solutions. The company specializes in Security and Audio visual technologies and more. We customize Our product to fit Our customer's need. A ton of time goes into developing new innovative ways to use our products.
Recent Projects
Crown Technology is a company that believes in the values of trust, innovation and empowerment. People are led and driven by values. For Crown Technology, it is especially important to have a set of shared values that unite us and build trust with customers. Our business is built on trust, and it is the duty of Crown Technology employees to reinforce that trust daily by their words and deeds. Our customer's security is a responsibility we take very seriously.
We are leading the way with more intelligent solutions that incorporate new technologies.
Contact us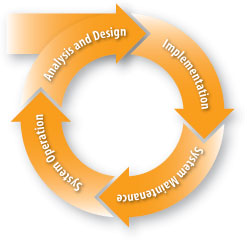 Our Services
Our clients have unique security issues, and look to Crown Technology to address those issues so they can effectively and safely operate in their businesses. By focusing exclusively on security, we are able to evaluate, recommend and implement unique and innovative solutions that balance our clients' security with the needs of their business, and are able to better serve them.
Analysis and Design
Implementation
System Maintenance
System Operation
Know More..
Recent News
Crown Technology Awarded PEPSICO Project to delivery and implement for IPCC and Fire Alarm System for PEPSICO Company. Crown Technology has been awarded early this year to deliver the recent inelegant solutions
Read More...
Crown Technology Awarded Hilton Ramses Hotel to delivery and implement for IPCC based on SAMSUNG system solutions.
Health Ministry of Egypt has been select Crown Technology for largest Projects to deliver and implement for IPCC System based on SAMSUNG system solution at fifteen Hospitals.
By : admin
| Dec 10, 2017
Our clients have unique security issues, and look to Crown Technology to address those issues, By focusing exclusively on security, we are able to evaluate, recommend and implement unique and innovative solutions that balance our clients' security with the needs of their business., Crown Technology