Pyronix Intrusion Systems


Crown Technology is proudly ingrate with Pyronix Intrusion systems, Protecting your business assets is of critical importance. Keep your business safe and secure with our comprehensive range of certified products.
With Pyronix business security solutions you will have a system that has been designed and manufactured to the highest quality and which can be tailored to your specific needs.
Our products compliant detectors offer the pinnacle of security and protection, with patented technologies which protect the integrity and security of your system, even when not armed.
Anti-masking functions ensure that your property is secure, and cannot be tampered with to aid a break in.
PARADOX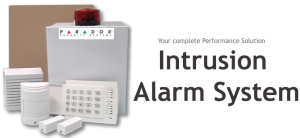 At Paradox, our mission is to provide our customers with personalized service, to manufacture innovative and quality products, and to continually build a strong team consisting of our customers, employees, and suppliers. We see this team as one team committed to move forward together, with one unique and common goal.
As a private company, we are not driven by short-term profit or concerned with stock pricing. We are proud to operate in a more traditional manner; our fuel is our passion towards developing innovative products, all the while fulfilling our customerıs wishes and listening to their feedback.