Bose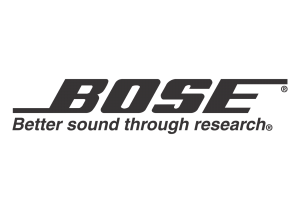 These are the enduring principles we think about every day, to make decisions both big and small.
Innovation and technology
that deliver demonstrable benefits to customers.
Teamwork and collaboration
that inspire our best people to stay and others to join.
Growth
to reach more customers with the benefits of our technology and to provide opportunity for our employees.
Financial viability
of the business so that we can self-fund research, innovation and growth over the long run.
Pioneer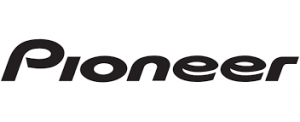 Pioneer was founded in 1938 in Tokyo, Japan by Nozomu Matsumoto – a man with a passion for music that he hoped to share with the world through high quality audio speakers. That passion began with a small operation to repair and manufacture speakers in Matsumoto's garage. It has since grown to international stature as a manufacturer of audio and video products for use at home, in the car and in business environments.
The element that has not changed in nearly 70 years is the passion for audio and video products that we hope to share with the world. From the employees at our research labs looking for the "next big thing" to the engineers at our factories focused on quality assurance to our product trainers explaining the new technology to our customers – we remain passionate about creating an unbeatable entertainment experience.
We invite you to spend some time surfing our Web site. Check out the newest product line, learn more about the technology and how it can impact your life. We think that we'll capture your passion for entertainment.
JBL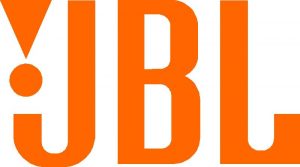 JBL Professional is the world's leading designer, manufacturer and marketer of professional loudspeakers for musician, contracting, tour, cinema and recording / broadcast applications. JBL Professional is part of the Harman International network of professional and consumer
audio companies.
SHURE

The Most Trusted Audio Brand Worldwide
With a history of audio innovation that began in 1925, Shure has turned a passion for making great microphones and audio electronics into an obsession. No wonder Shure continues to set the worldwide industry standard for superior microphones and audio electronics.
Soundcraft

Founded in 1973, Soundcraft first made its mark with the launch of the industry-changing Series 1, the first mixing console built into a flight case satisfying the demands of the growing touring band market. Since then it has grown to become an industry leader in digital and analogue consoles for Tours, Theatres, Houses of Worship, Performance Venues and Recording applications.
Design and innovation has always been at the heart of Soundcraft's philosophy. Over the years it has introduced a number of iconic consoles such as the Broadway, Sapphyre. GB Series, MH series, Vi Series, Si Series, Signature and Ui. and being twinned with sister console company Studer, has been responsible for industry changing innovations such as the patented FaderGlow and Vistonics user interfaces all designed to make the engineers job and learning – easier.
Whether you are an international A1 sound engineer, or an up and coming learner, Soundcraft has a solution for you and support and training to help you make it all happen. 
DBX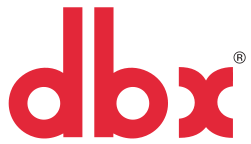 dbx has a long and venerated past with modular processors dating back to our classic 900 Series, which are still mainstays in many professional recording studios. Our new 500 Series modules continue that tradition offering legendary dbx processing with modern design.
BSS Audio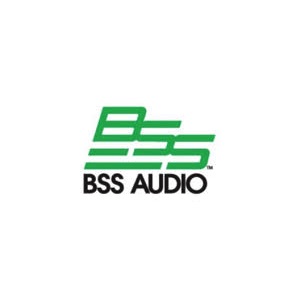 LEXIBLE AUDIO TRANSPORT SOLUTIONS
System designers face a wide variety of audio transport standard decisions, which drove HARMAN to develop a range of signal processing solutions to meet the needs of the most popular requirements.
Crown offers a range of models that support native AVB, AES67, Dante, and CobraNet network transports. In addition, Crown offers BLU link amplifiers, which can be paired with any Soundweb London processor allowing for an incredible amount of channel count and power options.
AMX SVSI video encoders and decoders now include AES67, allowing native audio integration with BSS and Crown to complete a fully integrated audiovisual system. This video offers an additional discussion on HARMAN Networked Audio solutions.
CROWN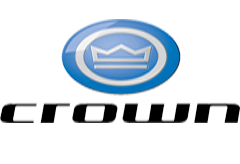 Crown acquired by Harman International in March of 2000, Crown has continued to move forward, producing numerous innovative designs, such as the DriveCore™ Install (DCi) series that was released in 2013. This series features both analog and Network amplifiers for the installed sound market. Using just one tiny chip to replace over 500 parts makes the DCi series of amplifiers the most reliable and innovative amplifier on the market today. These products and more embody the reliability and innovativeness that have long been the manufacturer's hallmarks. Crown today continues to delight its customers with products that consistently exceed both specifications and expectations, even on the most demanding tours and installations.HARMAN Professional is the world's largest professional audio company. HARMAN Professional companies include AKG Acoustics, AMX, BSS Audio, Crown, dbx, JBL Professional, Lexicon, Martin, Soundcraft, and Studer. These companies design, manufacture and market leading professional audio products for recording and broadcast, musicians, cinema, touring sound, commercial sound and contracting applications. 
Lexicon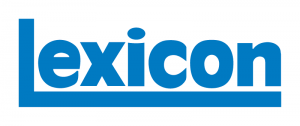 GRAMMY® Award-Winning Sound
The academy has spoken, and the 2014 Technical Grammy goes to… Lexicon.
The award marks Lexicon's 40+ years of helping make recorded music a reality. We're happy to get the recognition, but we're thrilled to keep revolutionizing the art and science of recording for decades to come.