Crown Technology is Egyptian company provides practical and proven systems and services while always striving to exceed our customer's security expectations.  We take pride in acting as expert advisors to our clients and bringing innovation and integrity to everything we do.  Each project is analyzed in-depth to uncover potential risks and threats.  Our extensive knowledge of physical locking and door hardware becomes integrated into the final electronic security solution.
We are an Security and Audio Visual company with core competence in providing Hi-Tech Security and Surveillance solutions.
We are constantly evolving with technology so we can continue to provide our clients with the most recent possibilities in security ,surveillance and audio visual solutions.
Our wide range of hi-tech security and audio visual, exceptional technical expertise, coupled with extensive industry knowledge makes Trace Network Limited your ideal choice for all you security and surveillance concerns.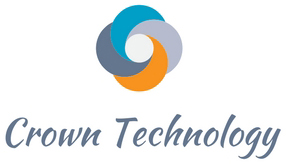 Our area of core competence include
CCTV / IP camera
Public address 
Audio Visual
Access Control (Biometrics, Public key infrastructure PKI )
Nurse call
Master Clock
Conference
We have a long working profile in providing these services to various corporate and private clients.
Our client base ranges from Banks, to Shopping malls and Hospitality, Government, Hotels, Companies and Clubs.